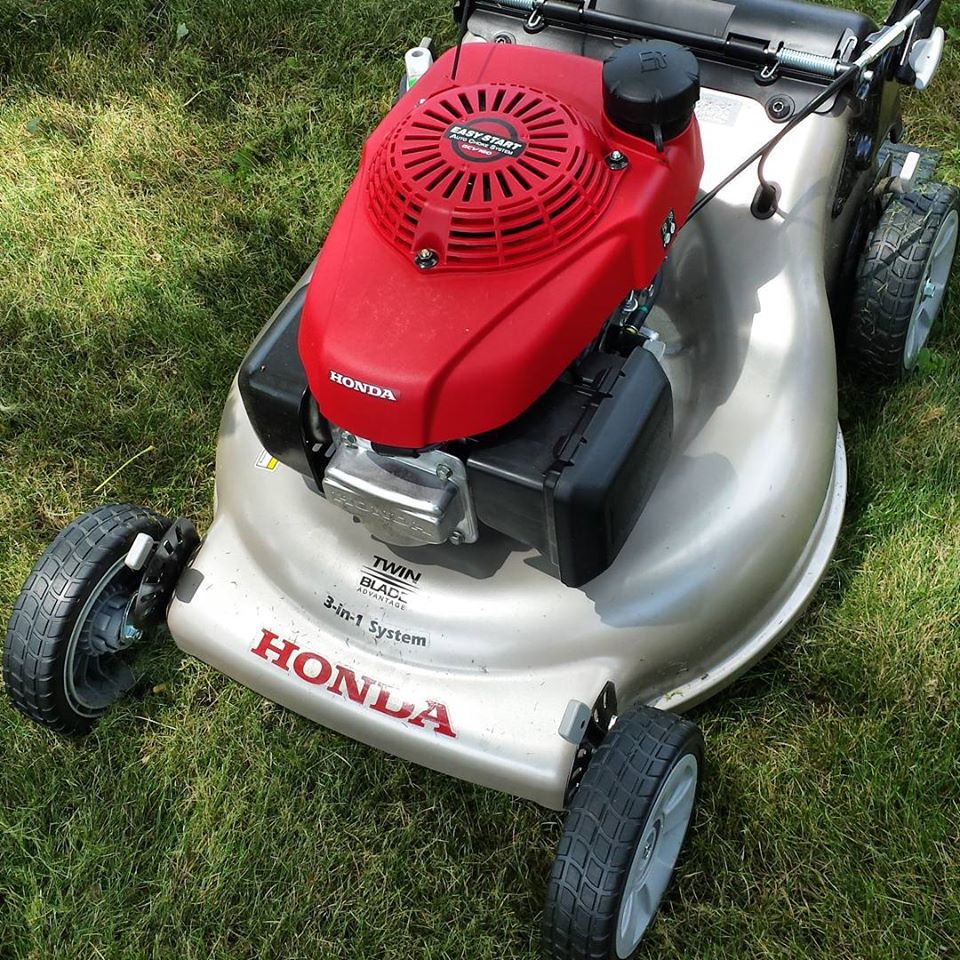 So my commute changed. I wanted something small and efficient, but fun. The contenders were the Volkswagen GTI, Subaru WRX, Ford Focus ST, or the Honda Civic Si. Now out of all those options, the first 3 were all very similar in size, efficiency, power, and refinement. The Si was my last option, the last to try. At 205 horsepower, the other cars seemed to offer more, and I wasn't entirely certain i wanted to try a manual transmission again.
I test drove every car in the list. The GTI was great, but the price was a bit higher than I was comfortable spending. The WRX was also an excellent ride, but its automatic was a CVT. For the options I wanted? The price was too high. The Focus ST? Probably the strongest of the 3 as far as power and pricing, but Ford had just decided to discontinue all of its passenger cars in favor of trucks and SUV's. That left the Si.
I visited Mahwah Honda and got an OTD quote. I also test drove the sedan model. When these 8th generation Civics came out, I openly mocked them. They all looked like what the boy racers drove, and I regularly trounced, when I was younger. Big fake plastic vents. Sharp angles. They looked silly to me. But on that rainy day in September, it really caught my eye. The shifts were smooth. Gating was tight. Power delivery was steady and smooth. Heated seats. Premium stereo. It was the first car in years that honestly reminded me of my old 2005 GTI.
I took the quote and left. I called a dealer closer to home and asked for an OTD cost on a silver coupe (Mahwah only had red sedans). OTD cost was the same, all the options were ticked. No dopamine this time around. No serotonin at play. I had saved enough to put a large down payment on the car so my payments were reasonable (important since I was also paying for the GMC). Middletown Honda hooked me up.
If I had any complaint about this car, it was that I was too tall for it. Unless I adjusted the seat just right, certain bumps would slam my head into the ceiling. Eventually I figured out exactly how to contort so that wasn't an issue. Plenty of power here. Enough to chirp the tires in 1st and 2nd gear. Average mpg? 40. Heated seats. Plenty of thump from the factory stereo and sub-woofer. Actually one other complaint – the infotainment system was crap.
Both my Golf R and Sierra had a very responsive infotainment screen, volume and climate control knobs and buttons. The Civic Si had a laggy infotainment screen, climate control (besides temperature) was dependant on it, and required pressing a large CLIMATE button to open that screen. Controls on the steering wheel were adequate for audio, but the climate controls were near infuriating. Tack on not being able to disable turn-by-turn directions on the dashboard… that was all very annoying.
But the shifting, oh the shifting. At this point I'd owned 3 manual cars which ranged from functional to absolute CRAP. None of them were joy. Shifting this car? Absolute, unadulterated, pure, blissful joy. Every gear selection was smooth and solid with a satisfying "kathunk" at the climax of each motion. I have never driven a car with a finer transmission. Ever.
The ride, steering, and throttle response could be sharpened by pressing the "sport" button near the shifter. Normally you had a firm – but smooth ride, with perfectly adequate acceleration and control. Put it into sport? The entire dash cluster would turn red. Shock dampers would firm up significantly (still not uncomfortable, but the road feel was glorious). Steering would stiffen. Throttle response increased drastically.
Throwing this car through corners was an absolute pleasure. Power was always on tap, the turbo lag was minimal, and the 1.5 l engine was eager for every single challenge. This car single-handedly restored my joy of driving for the pleasure of driving. Tack on the MPG? It was a perfectly balanced car.
However now that the truck was sold, I had some more options in regard to feeding my automotive demons. I wasn't about to replace the Si, not yet at least. At this point I'd taken back every bad thing I'd ever said about Honda and the folks who drive them, and decided to start tuning the car. I recall seeing a video online of a guy getting upwards of 400hp out of this little 1.5l motor. I had zero desire to pull that much power out of it, but a little extra kick would be nice.
My first purchase? A Ktuner. The base tune added a significant power bump. The turbo spooled faster, the car launched quicker, the increase in power was undeniable and I hated it. Prior to the tune, it was a perfectly balanced car. After the tune, I just wasn't enjoying it. I tried adjusting things, lowering the tune, but no – I simply didn't like that car with a tune on it. It was fine as is… and not to mention, the mpg dropped from about 40 to around 32-34. The tune came off and I put the tuner on a shelf.
Maybe something more subtle. I went online and bought the K&N intake. Now I'd run K&N for years, never had any complaint (even when it revealed the engine issues on my 2000 Intrepid)… Apparently this intake + a tune was a bad combo, but bone stock I hadn't heard any complaints. I ordered it on Amazon and had it in my greedy little hands the next day.
Yes – I know I forgot to add a strip of insulation to the intake box, I fixed that after I took this photo. After installing the intake, I could hear the turbo pulling air in, I could hear the PSSHT of the recirc valve when I lifted, and boy it woke up that little engine without ruining the balance of the car. My MPG dropped from 40mpg on average to 37mpg. Acceptable. It provided just that little bit of boost (pun intended) that I felt the car was lacking.

Up next, I had to fix one more thing on the car. My final complaint about the 8th gen Honda Civic. The headlights were absolute garbage. Dangerous garbage. My first time driving in the rain, I pulled over and waited for the deluge to clear. My previous two cars had HID headlamps. Bright. White. Illuminating. Going back to halogen was a massive downgrade. I did some research online and wound up replacing both the headlamps and foglamps with LED.
https://www.amazon.com/gp/product/B01H6NZ7D8/ – Headlights
https://www.amazon.com/gp/product/B07FVFS328/ – Foglights
I'd heard that making this change would blind other drivers. I checked – the stock housings on this car were adequate for this simple mod. Nearly every night I pass at least one person who has installed LED bulbs in a headlamp not designed for them, it might look great for that driver, but I'm either blind or staring at the white line on the shoulder to avoid it. These worked great. Finally I was comfortable driving at night, in the rain, etc… The stock lights were the lowest rating possible from the IIHS, and they weren't wrong.
Now I only owned this car a year and a half before I upgraded. It wasn't a fault of the car, life just made things a little more interesting than I had expected. My friends had kids, my ex was back in the picture, and my folks would occasionally need rides. Where my GMC had plenty of room, side rails, and handles to easily haul people around – the Chevy I picked up (in my next post) wasn't as multi-passenger friendly in less than ideal situations. Squeezing my parents (in their 80s) into the back of the Civic, or my friends and their kids… just didn't work.
I started looking again. Subaru STI? Golf R with a DSG? Tesla Model 3? Nope, none cut it…. then I sat in a Civic Type R.
But first, I've gotta mention my rust bucket!